Bourbon
---
Wines
Red & White Wines
---
Wente Morning Fog Chardonnay (California)
Crisp flavors of green apple, tropical fruit, vanilla and toasty oak from barrel aging. First 7 months of aging are barrel fermented, and the last 7 months are in stainless steel to preserve the fresh fruit characters. Pair with seafood or light fare.
$8 glass
27.00 Bottle
Wente Riesling (California)
Honeysuckle, lychee, tropical fruit and citrus. The grapes are fermented cold in stainless steel to ensure that the natural fruitiness was retained. Aged in stainless steel tanks. Pair with spicy foods or salads.
$8 glass
27.00 Bottle
Seven Daughters Moscato (Italy)
Sweet floral aromas of peach and honey. Light effervescence makes it easy to drink. Pairs well with light cuisine and desserts.
$7 glass
23.00 Bottle
Meiomi Pinot Noir (California Coast)
Rich black cherries, strawberries and sweet plums. Floral notes of violets step forward and then a delicious note of warm almond croissants! Easy introductory wine for white wine lovers. Very mild and smooth w light tannins. Pairs with light crisp citrus meals.
$9 glass
31.00 Bottle
Borne of Fire Cabernet
This rugged, yet elegant wine leads with herbal expressive aromas laced with pomegranate sweet cherry and blue fruits, hints of spring flowers, medium body and no hard edges.
Other
Bourbon Street Bar Craft Cocktails
---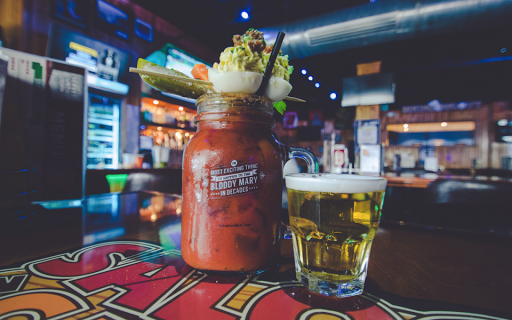 Bloody Mary's
Our BLOODY MARYS are what make days FUN-DAYS!! Our "house standard" Bloody Mary is made with our own pepper-infused vodka. Our "Bakon" Bloody is made with premium bacon-infused Bakon vodka, and we add a couple of strips of bacon for fun. (And RAVED about by all who try!) So much fun, you will wish FUN-DAYS happened 7 days a week!!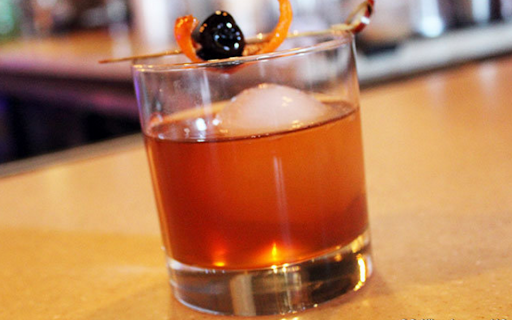 Smoked Old Fashion
Eagle Rare Bourbon, molasses simple syrup, house made orange bitters, cedar plank smoked glass, Amarena cherry flag. The cocktail is then poured over a wild orange essential oil-infused ice sphere.
i
12.50
Kendall Jackson Merlot
9.00 per glass
Mezzacorona Pinot grigio
9.00 per glass
Invivo Rose Wine
7.00 Per Glass
I'll be your huckleberry
Huckleberry puree, 44 North Huckleberry vodka and fresh huckleberry chutney topped with lemonade.
10.00
Spicy Mango Mule
Smirnoff Tamarind vodka, gin, mango puree and fresh jalapeno slice. Topped with ginger beer and fresh lime.
10.00
Summer Candy Apple
Captain Morgan Green Apple topped with cranberry juice. Garnished with a candy apple ring.
10.00